Pearl Musical Instruments was founded in 1946 in post-World War II Japan by Katsumi Yanagisawa. The company got its start in Tokyo by making music stands and accessories. With the global emergence of musical instrument markets, the company enjoyed rapid growth, and continued to expand its manufacturing capability and company size.
In 1968, to respond to the growing demand for fine flutes, Pearl established its first flute factory in Chiba, Japan, to produce handmade flutes. Although the mechanical design of the modern flute has been established for many years, the craftsmen at Pearl believed that the mechanism could become more elegant and innovative. In 1972, Pearl Flutes introduced the first ground breaking "One-Piece Core-Bar", and soon after, Pearl's unique "Pinless mechanism"- the first significant refinement of the Boehm flute mechanism in more than 100 years.
Pearl developed a global growth strategy under the direction of Katsumi's eldest son Mitsuo. Mitsuo Yanagisawa formed Pearl's export division in 1957, designed to delivered the finest instrument and of the best global service to the players throughout the world. Pearl became the model many other companies followed. In 1985, Pearl opened a second flute factory in Taiwan with the mission to deliver the finest quality flutes at more affordable prices and to expand the product lineup to include student and step up model flutes.
Pearl Flutes has grown from a very humble beginning that included countless hours dedicated to the perfection of flute making. Today Pearl Flutes is a global brand and the choice of many of the world's finest artists.
Pearl's tradition of innovation and outstanding service are the driving factors that propel the company forward to produce the finest instrument for every player.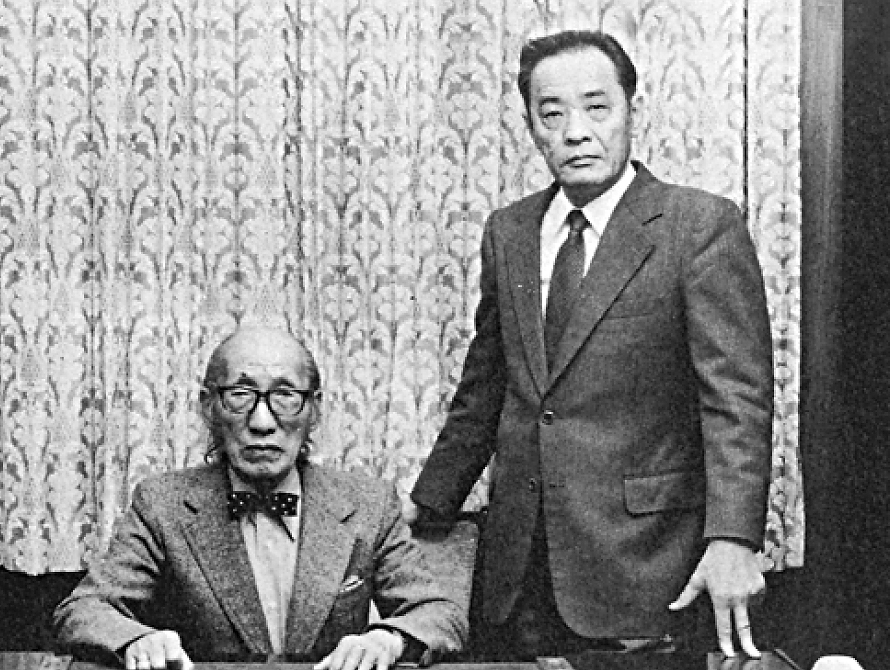 Katsumi Yanagisawa & Mitsuo Yanagisawa
Pearl Musical Instrument Co.
10-2-1 Yachiyodai-Nishi, Yachiyo, Chiba, Japan
Founded in 1952
President: Max Iishi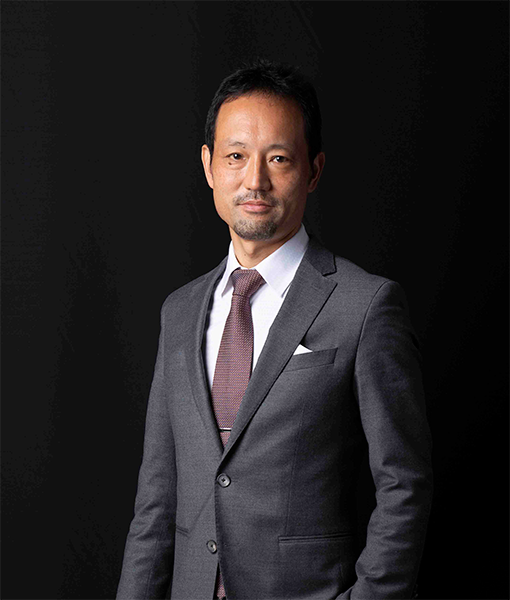 Max Iishi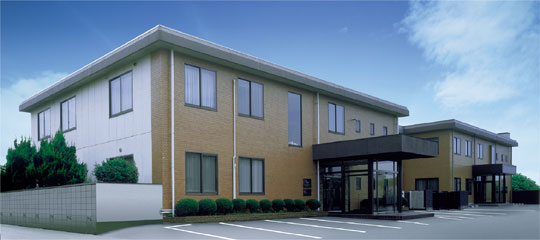 Pearl Musical Instrument Co.
549 Metroplex Drive
Nashville TN. 37211-3140, U.S.A.
Founded in 1979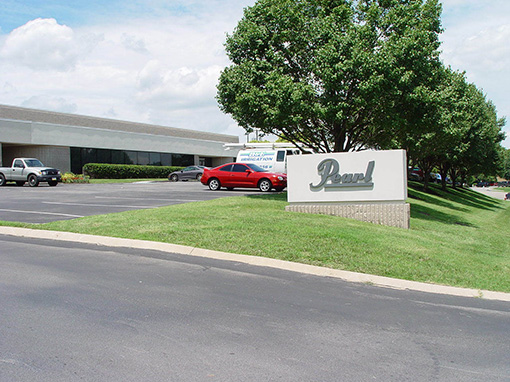 B.V. Craenakker 28 5951CC
Belfeld, The Netherlands
Founded in 2002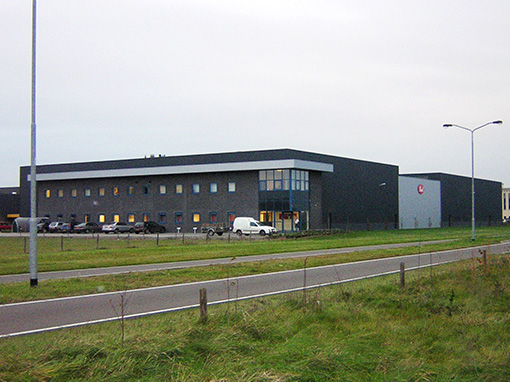 Pearl Musical Instrument Co. of Taiwan
NO.15, Rd. South Round,
Taichung Export Processing Zone,
Tantzu, Taichung, Taiwan
Founded in 1973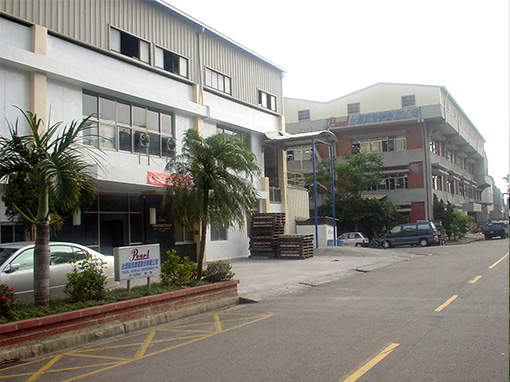 Pearl Musical Instrument (Hangzhou) Co., Ltd
Hangzhou Export Processing Zone,
Road 12, HETZ, Zhejiang, China
Founded in 2005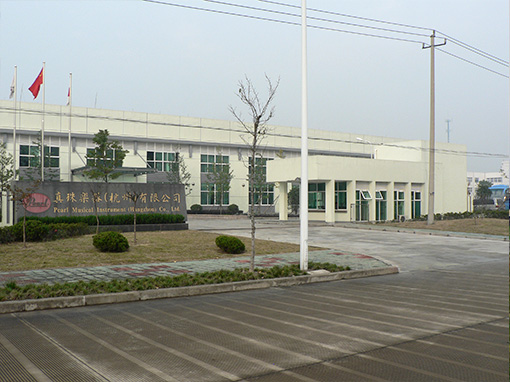 Pearl Flute Gallery Tokyo
3F Ikenohata Bldg, 1-1-1 Ikenohata,
Taito-ku, Tokyo 110-0008, Japan
Tel. 03-3836-1610
Fax.03-3836-1664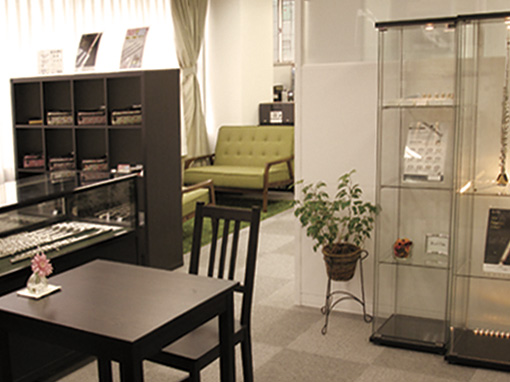 Pearl Flute Gallery Osaka
5F Fukuda Bldg, 2-11-13 Minamisenba,
Chuo-ku, Osaka 542-0081 Japan
Tel. 06-6282-0660
Fax. 06-6282-0680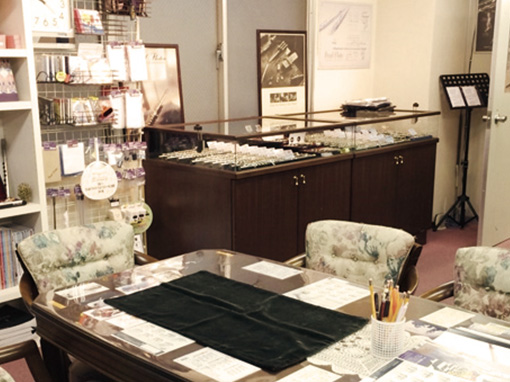 Katsumi Yanagisawa starts Pearl with two employees, in Sumida, Japan
Katsumi's eldest son Mitsuo formed an export division to meet international demand.
Pearl expanded by building a 15,000sq ft. manufacturing facility in Chiba Japan
Mitsuo Yanagisawa inducted as president
Established first Flute workshop, handmade flute production started
NC-96, NS-97, SS-98, SS-100 series production started.
First flute with Pinless construction and One-Piece Core-Bar created
Expanded production, first overseas factory in Taichung, Taiwan established
US office established in Nashville, TN (Pearl Corporation)
Flute production in Taiwan started
Production of PF-995, PF-885, PF-771, PF-651, PF-531, PF-511 series started.
Pearl's First Gold Flute (9K) created
Janos Balint joined Pearl family
Benoit Fromanger joined Pearl family
Europe office established in Venlo, Holland (Pearl Music Europe BV)
Masani Yanagisawa inducted as the president
Masakatsu the 3rd Generation of Yanagisawa family became CEO.
Taiwan-made 505 series, First Pointed arms for student flute, created.
First Piccolo flute was created with revolutionary material Grenaditte
Pearl expanded line-up and introduced first Bass Flute
Calore headjoint introduced
First flute made of premium Ag997 Silver created.
Contrabass Flute introduced, completes Pearl's line-up
Masakatsu Yanagisawa becomes Chairman. Max Iishi Promoted to President & CEO.