The Ultimate Expression of Japanese Handmade Flute Craftsmanship.
The Opera series defines all the classical skills of Japanese flute craftsmanship. Created by a single flute-maker, each part is meticulously and skillfully constructed by hand to create an instrument rich in overtones and wide dynamic range.The Opera series is only available as a special order, and allows the flute player to specify every detail of this custom-made instrument. From key height, key angle, gold or silver tube, to extra keys and complete fine engraving. The look and response of this exceptional flute is a result of the craftsman's skill combined with the modern technology of Pearl.
Opera 14K gold
All 14K gold, Soldered Tone holes, In-Line

---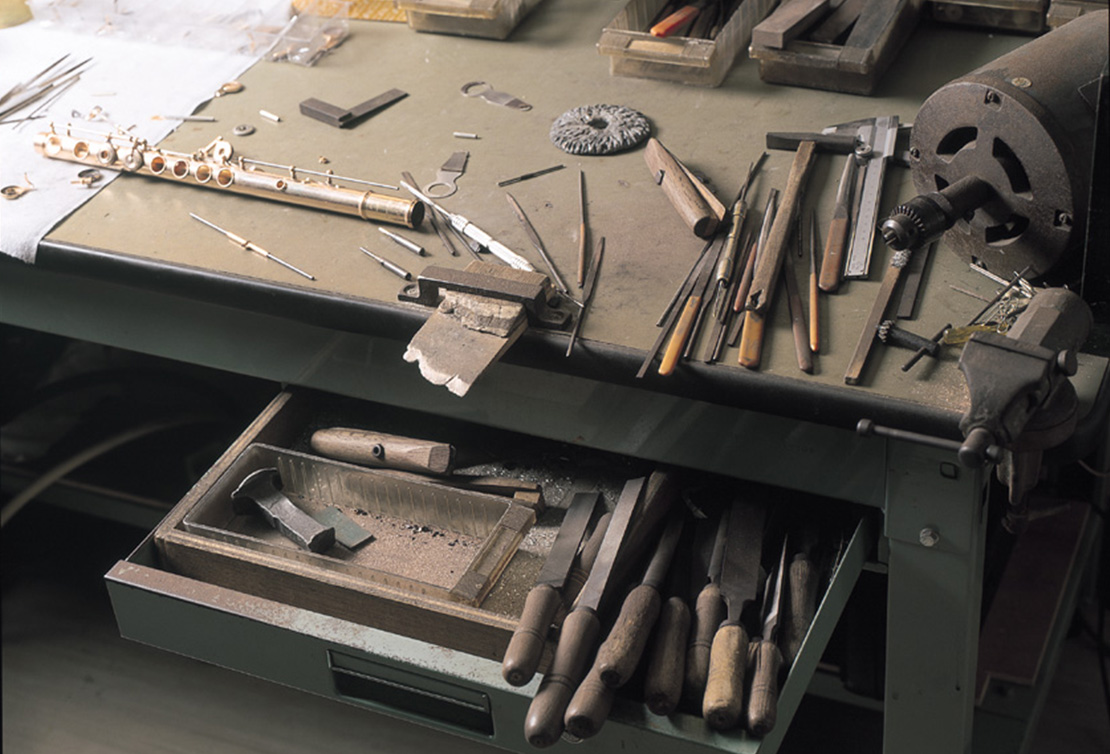 The Craftsman's Spirit
50 years ago, a single craftsman produced the first Pearl Flute, Now, after countless hours dedicated to the perfection of flute making, the spirit "One craftsman with one flute" remains as it was.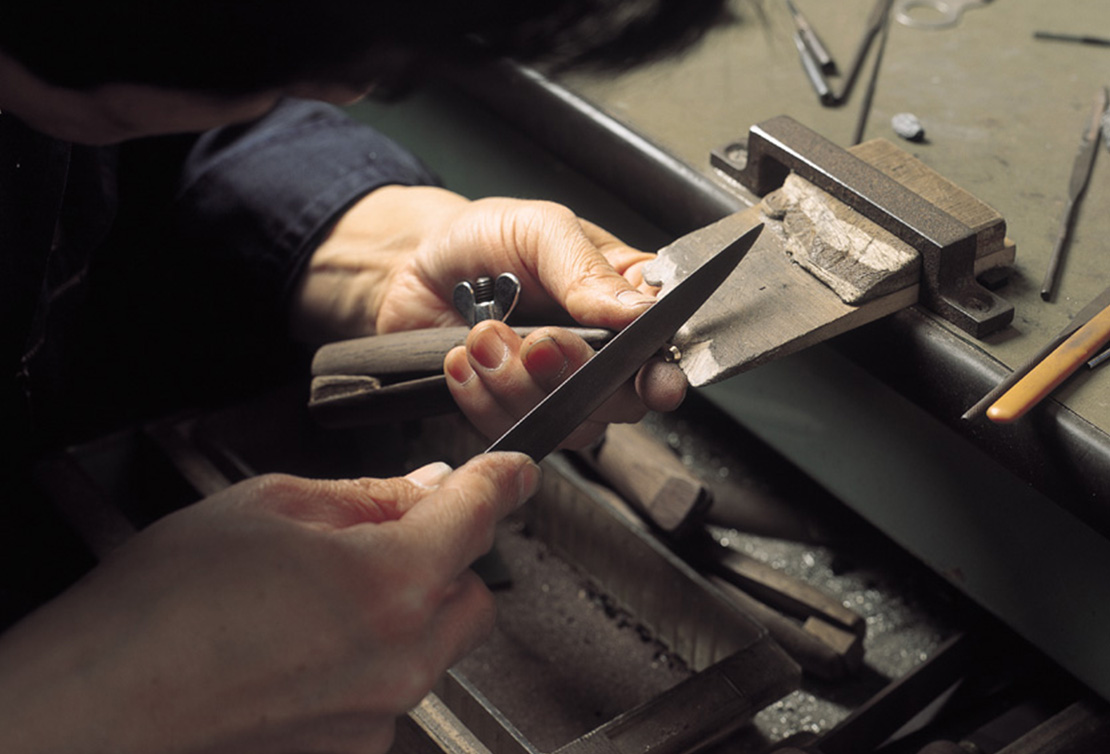 The Ultimate Handmade Flute
By single craftsman, every piece of material – rod, screw, pad and post, is molded by hand to create this superb model. The Opera model can be ordered with any of the customized details, i.e. key height, key angle and thickness.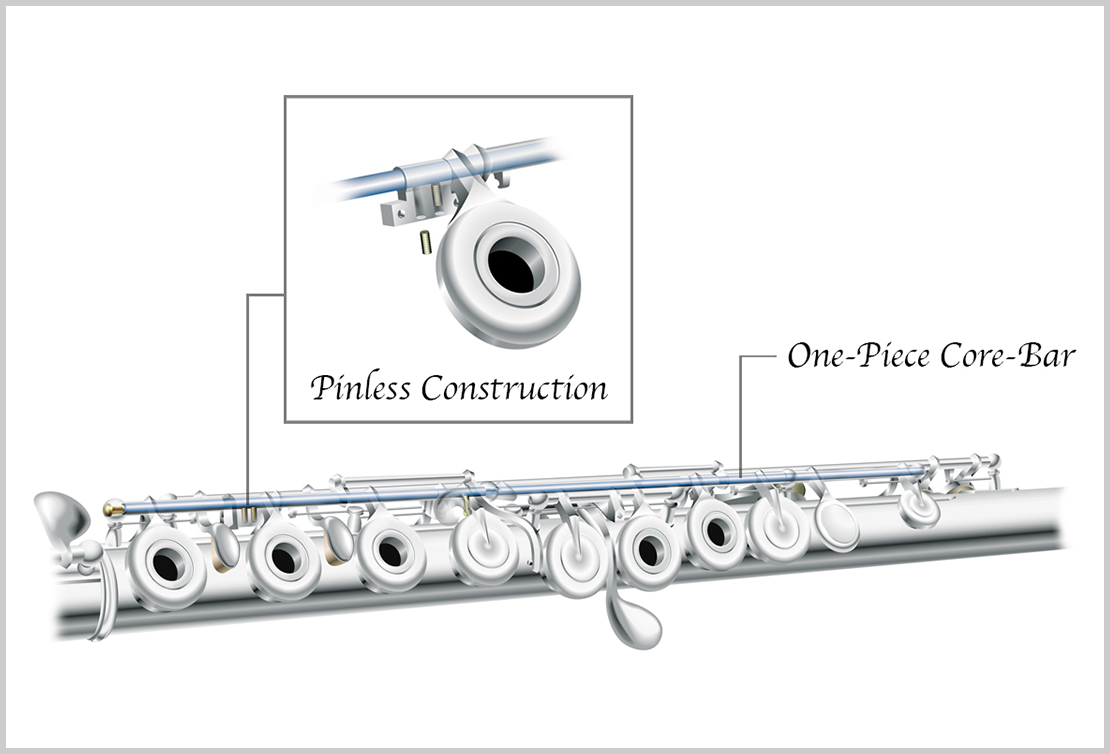 Pearl's exclusive mechanism
In 1972, Pearl's innovative technicians created the patented One-Piece Core-Bar and Pinless Construction, and Pearl's continually smooth key-action became a reality. Since that time, Pearl is still the only flute manufacturer to apply these features on every flute made.