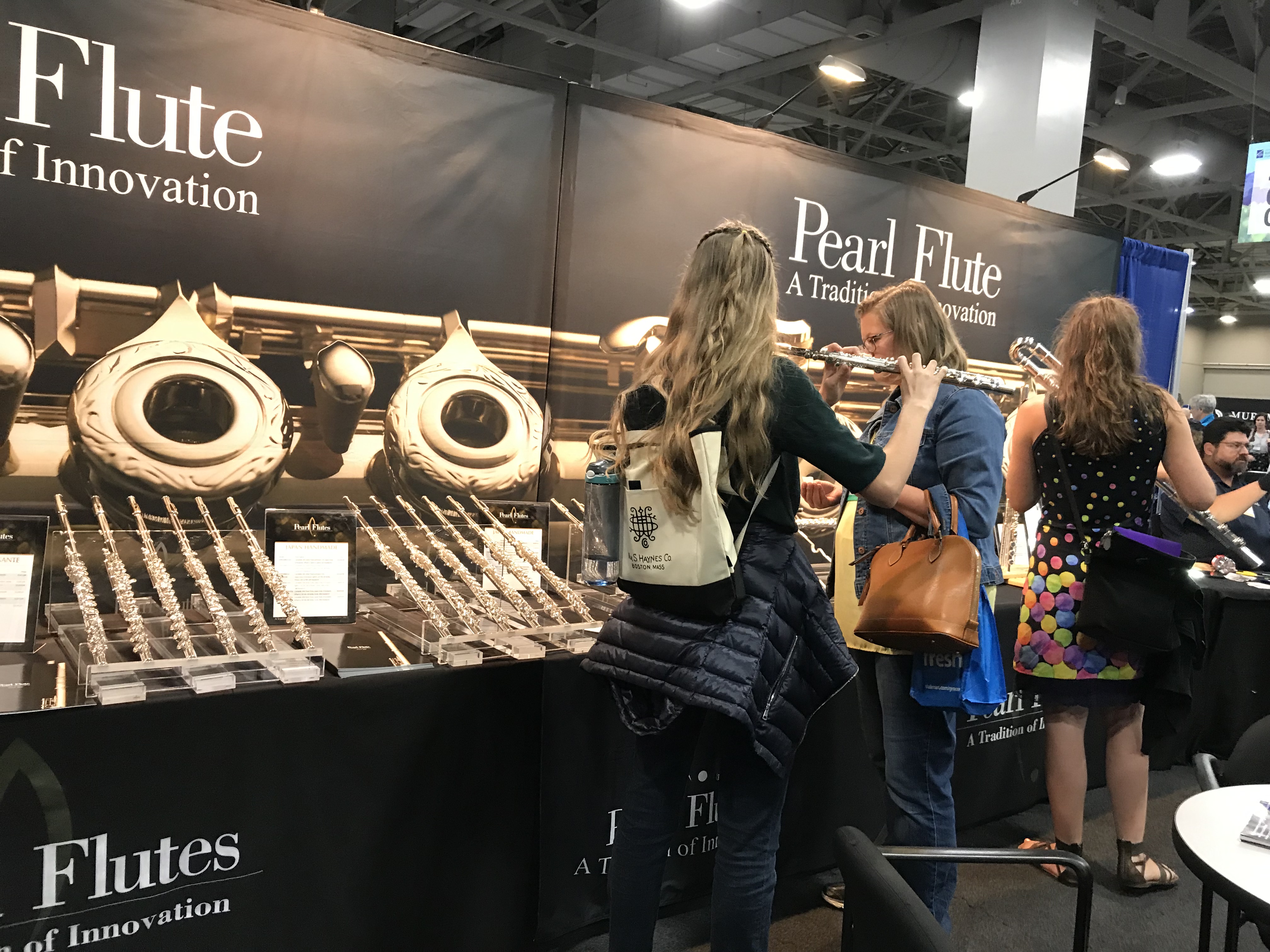 2019/08/09
NFA Convention in Salt Lake City 2019
47th NFA convention was held on August 1-4, 2019 in Salt Lake City, UT!
Pearl Artist performances at the NFA 2019 Flute Convention and then swing by the Pearl Booth models on hand.
*****************************
Chamber Music Summit 2
Saturday 9:30 – 11 a.m.
Chamber Performance
After the mixed ensembles, Pearl Artist jazz flutist Holly Hofmann will be performing jazz standards with Mike Wofford.
Jazz Flute Big Band Concert Late Night Cabaret
Saturday 10 – 11:30 p.m.
Chamber Performance
Dominique Gagné leads the NFA Jazz Flute Big Band with guest soloists Pearl Artist Holly Hofmann and others in a cabaret performance. Flutist performers are chosen through competition.
Saturday Flute Choir Lobby Concert
Saturday 12 – 1:15 p.m.
Flute Choir Performance
Pearl Artist Michael Morton will be at the South Lobby with the Los Angeles Flute Orchestra, conducted by Peter Senchuk and the Orange County School of the Arts Flute Ensemble, conducted by Janelle Barrera.
Jazz Flute Masterclass with Holly Hofmann
Sunday 11 a.m. – 12:30 p.m.
Three competition winners will play in a masterclass for Pearl Artist jazz flutist Holly Hofmann.
---