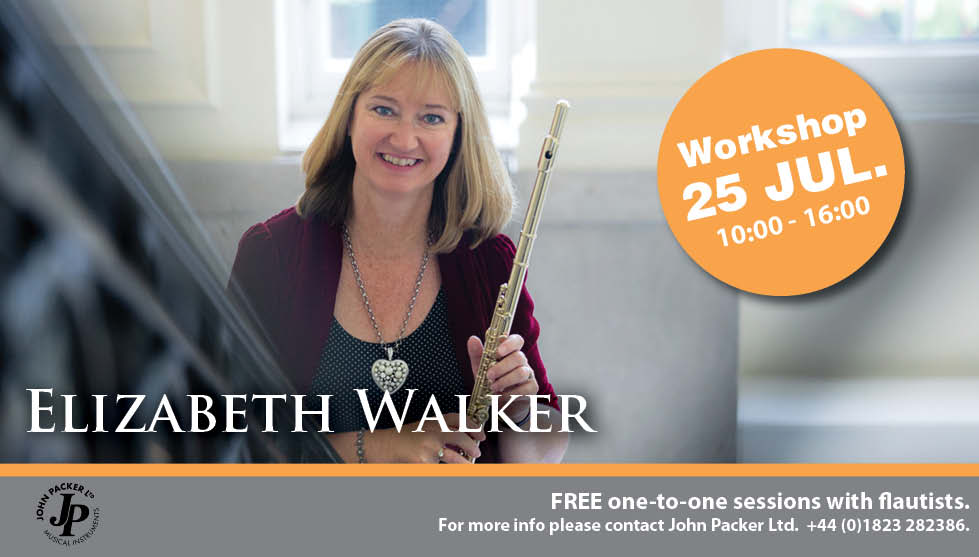 2019/06/27
Pearl Flute Day with Elizabeth Walker (U.K.)
Pearl artist Elizabeth Walker will be at the John Packer Ltd. showroom (Somerset, England) on Thursday, July 25th for FREE one-to-one sessions with flautists. Don't miss a chance to get some fantastic free tuition from a highly respected player, who also specialises in baroque music. A large range of Pearl flutes, including unique harmony flutes, will also available for trial on the day.
25th of July - Somerset, England - John Packer Ltd
Elizabeth Walker performs regularly on baroque, 8 keyed and modern flutes, primarily in orchestras based in the UK, and has given solo recitals in festivals and conventions in Holland, Toronto, Chicago and Orlando, Switzerland and throughout the UK. She teaches at the specialist music school in Wells and runs an annual flute course in Tuscany which offers tuition, masterclasses and chamber groups to talented young flautists and adults.
---