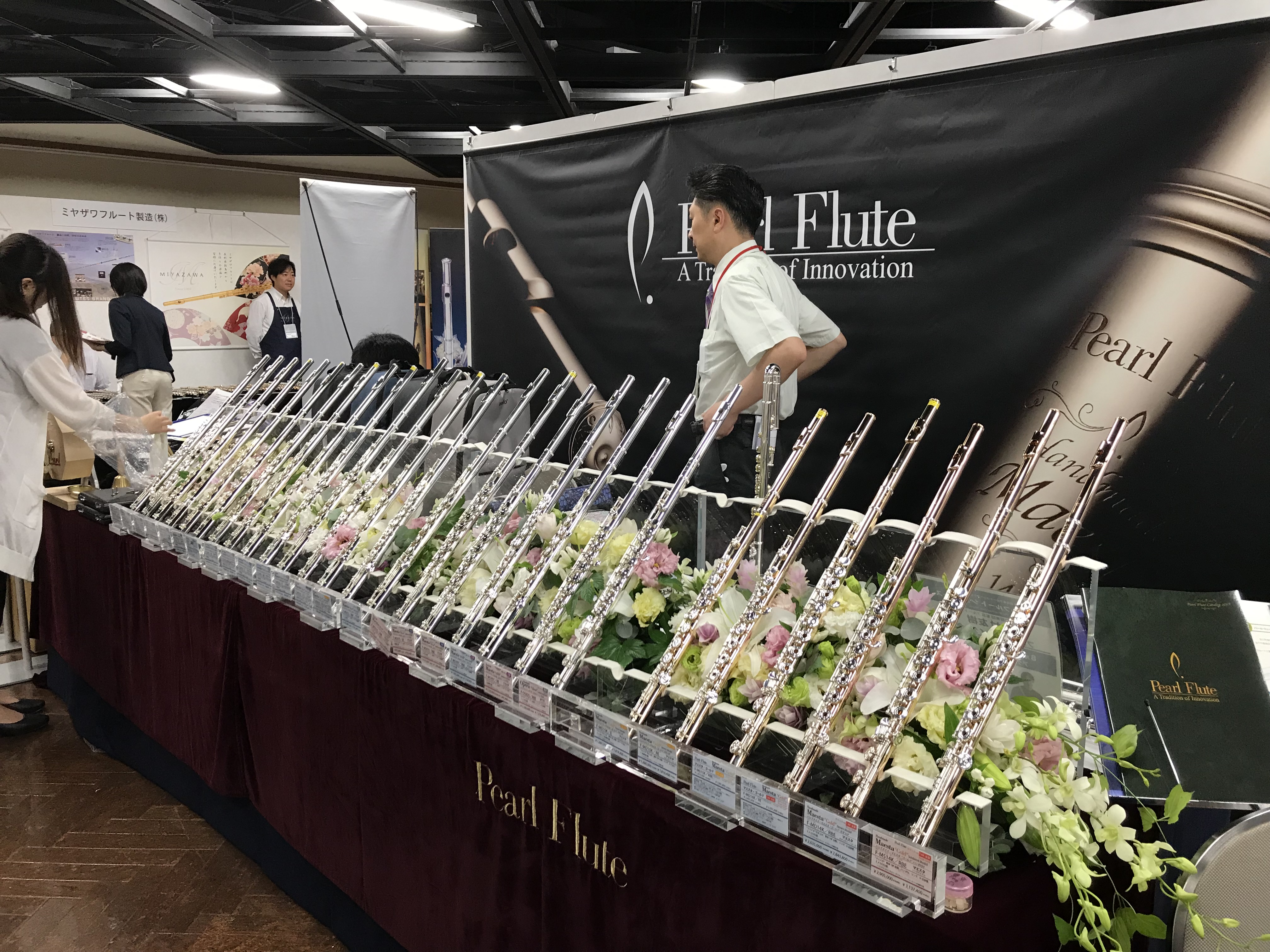 2019/08/29
The 19th Japan Flute Convention Fukuoka 2019
The 19th Japan Flute Convention was held at the ACROS Fukuoka on August 23 (Fri) - 25 (Sun), 2019, which many flutists attended from every region Japan and also from abroad.
We are happy to see all of you who stopped by Pearl booth.
Pearl Contrabass flute artist, Ned McGowan made a Contrabass flute workshop, which gave many advice who is interested in playing low&big instrument. And his solo Contrabass flute concert showed us how this instrument has possibilities! We thank him for his great performance.
We also thank Mr. Yuki Omura (principal flutist of the Kyushu Symphony orchestra), who attracted his warmful sound with Pearl's Maesta 14K gold flute at our showcase!
---